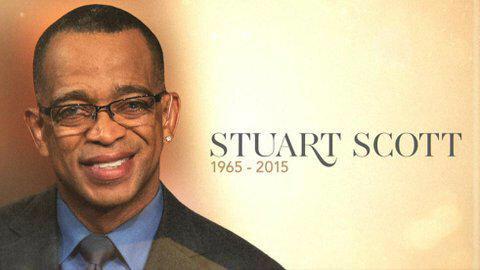 Stuart Scott's Legacy
Chicago born, North Carolina Tar Heel, father of 2, news-anchor, survivor, innovator, inspiration.
There are many words that can be used to describe ESPN veteran of over 20-Years, Stuart Scott, but his contributions to sports, broadcasting and the impact he has had on countless people across the world is immeasurable.
Known as a vibrant on-air personality who coined phrases like "Boo-Yah!", Scott had a way with words that spoke to not only the diehard sports fan but Hip Hop fans across the world. One of my favourite things about him was his ability to effortlessly incorporate random Hip Hop references into his reports without missing a beat.
After being diagnosed with cancer in 2007, Stuart continued to be resilient and began to inspire many in a way we never thought possible. His story is both courageous and gives hope + strength to those who are in similar situations.
At the age of 49, Stuart passed away earlier yesterday morning, leaving behind two daughters (Taelor, 19 and Sydni, 15).
Below, Twitter reacts to his passing and the memorable speech he gave at the ESPYs:
Stuart, we are stronger because of you. Thank you for changing the game.